Sisters Deborah Wright and Tracey Celotti share their recipe for fitness success, sibling strength.
Less than two years apart in age, sisters Deborah Wright, 50, and Tracey Celotti (right), 51, grew up playing sports and have continued to pursue active lifestyles together, most recently hosting a fitness retreat together in the Dominican Republic. What ingredients contribute to their winning recipe for a healthy, active life?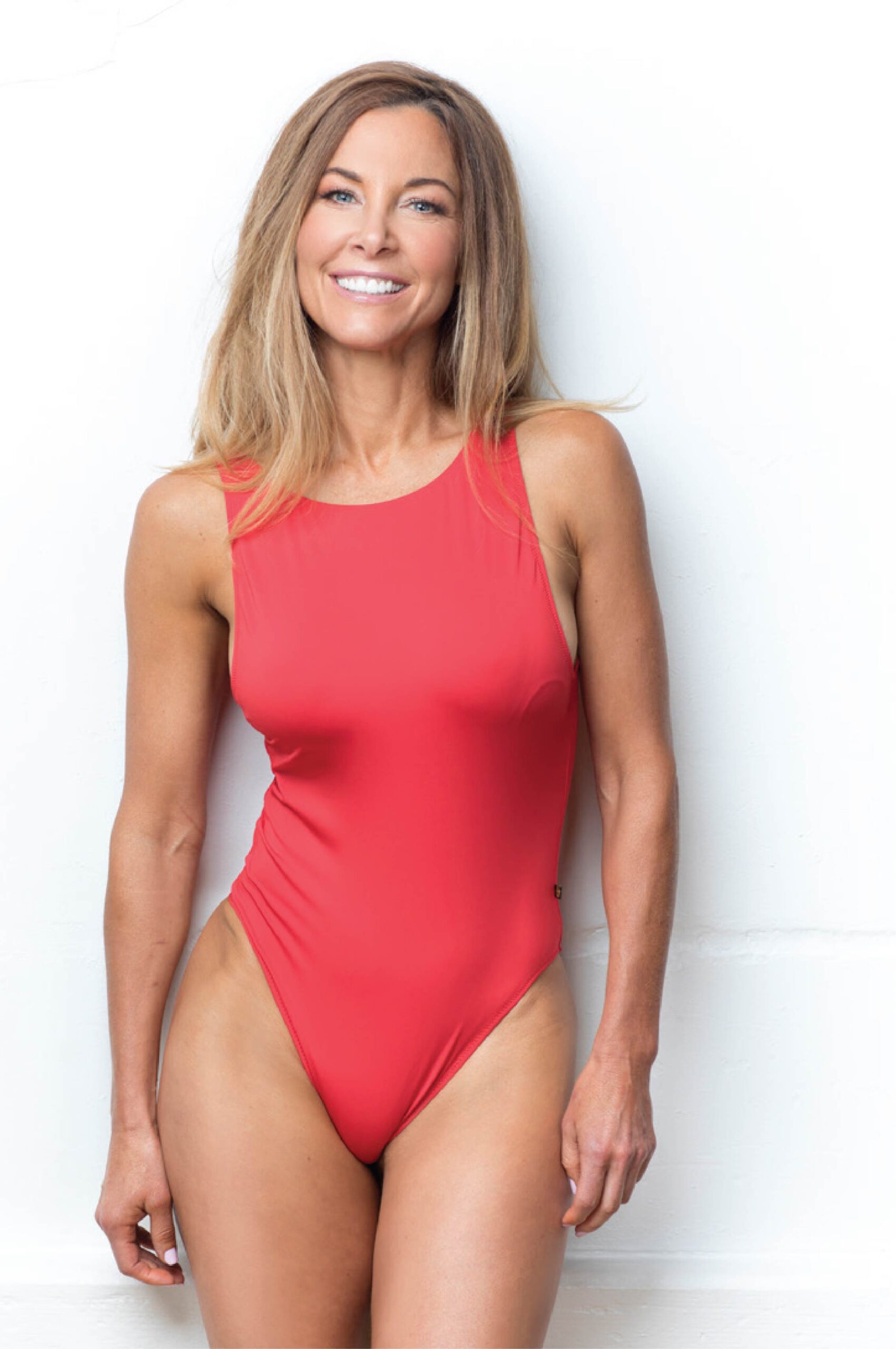 TAKE ONE POSITIVE ROLE MODEL.
Our mother was our role model. She always inspired us because she was incredibly active, and fit, and was a phenomenal role model. She never looked her age and she was always involved in some activity whether it was baseball, running, walking, or biking.
ADD LEARNING DISCIPLINE AS KIDS.
We grew up on a dairy farm and at a very early age, we were shown the value of discipline, dedication, and hard work. It was a real pleasure to have nature at our fingertips. Not only were we involved in the farming chores but mom also encouraged us to be active with her. When we were in our mid-teens, we started doing the 20 Minute Workout in the living room of our home. Various teen and fitness magazines also inspired us from a very young age as well.
THROW IN A DASH OF POSITIVITY.
To keep us going, we count on a daily practice of prayer, gratitude, meditation, and daily positive affirmations, which is non-negotiable for both of us.
STIR IN SOME SUPPORT.
Both of our parents are extremely supportive. They had us in sports our whole lives; we were in every extracurricular sport possible our whole childhood, including ringette, track and field, soccer, cycling, and all team sports at school.
AND TOP WITH A HEAVY SPRINKLING OF PASSION.
We have a clear passion for what we are doing, we don't give up, and we make sacrifices to stay on point. West targets every single day of our lives, right from when we wake until we go to sleep. We also ensure that once we accomplish a goal we have a new goal right away!
"OUR MOTHER WAS OUR ROLE MODEL. SHE ALWAYS INSPIRED US BECAUSE SHE WAS INCREDIBLY ACTIVE, FIT, AND WAS A PHENOMENAL ROLE MODEL."
Photos by West Studio Follow (@west_studio)