Good Gift
Looking for the perfect present that will truly delight you? The art of gift-giving is all about finding that "good gift" – something thoughtful, meaningful, and sure to bring a smile to the recipient's face. Whether it's for a special occasion or just to show appreciation, we've curated a selection of wonderful gift ideas that are bound to make anyone's day brighter.
For your bosom buddies
Recent sports-bra innovations mean there's the perfect one out there for everybody:
The ultimate combination of providing a lot of support while being ultra lightweight (in fact, the lightest weight high support bra Nike's had to date). FE/NOM Flyknit, $100. nike.com
The Catalyst, $95, is a high-impact bra in sizes up to 42G. knixwear.ca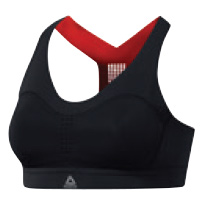 The Pure Move Bra, $70, features proprietary Motion Sense Technology, which reacts to the body's shape and type and force of movement. reebok.ca
Finding the perfect present for the fitness fanatic in your life shouldn't be tougher than completing an Ironman. Here are our top picks for every health nut on your list whether you're shopping for budget-friendly gifts or big-ticket buys.
For the frequent flyer
Do you even lift, bro? Yes, but we all want something lightweight when we travel. At a mere 570 grams, the Travel Light Carry-On, $59, is the lightest carry-on on the market. Bonus: It's also water-resistant and folds into its own pocket for easy storage. mec.ca
For the outdoors enthusiast
Perfect for caving, camping, or trail running after dark, this rechargeable Ledlenser MH6 headlamp, $67.50, has a swiveling head so you can direct light where you need it and a beam distance of 120 meters. ledlenser.ca
For the adventurous one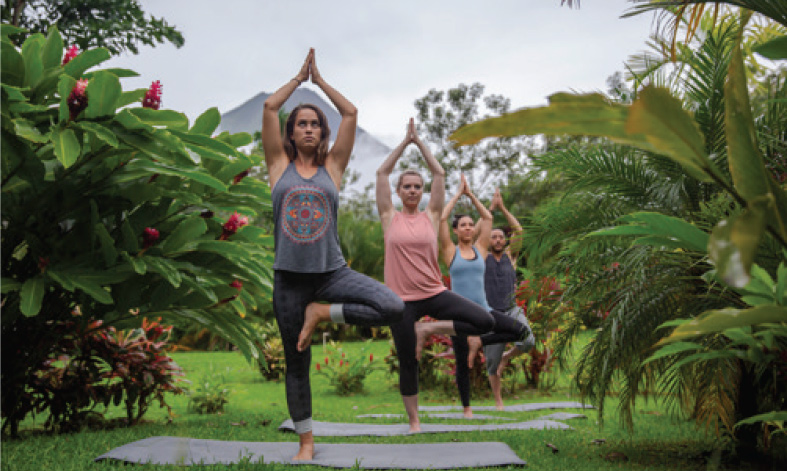 Travel company G Adventures recently launched wellness tours, starting from $2,199, which would make the ultimate gift for that loved one who deserves to get away from it all (better yet, treat her and yourself and make it a girls' getaway). An eight-day tour in Costa Rica, just one of the tours in the wellness collection, will have you both staying at a remote eco-lodge and filling your days with surfing and yoga. gadventures.com
For the woman on the move
Durable and streamlined, this double-wall, vacuum-insulated Hydro flask 21-oz bottle, $39.95, keeps your cold drinks cold and hot bevies hot (24 hours and six hours respectively). hydroflask.com
For the tech geek
With its wide-angle selfie mode (all the better to capture the whole crew post-workout) and digital wellbeing tools (created to help cultivate a healthy balance when it comes to one's technology habits), the Google Pixel 3, starting from $999, is the smartphone gift that you'll wish you kept for yourself. store.google.com
For the Zen enthusiast
This sleek Taj Ultrasonic Diffuser in Wood, $79.50, will help create the perfect mood at home with oil blends (sold separately) available in Calm, Happy, Invigorating, Immunity, and more. indigo.ca
For the eco-chic girl
Sipping sustainably takes a chic turn with these reusable straws in rose gold, $17.50 (set of four), which are dishwasher-safe and stainless steel. unwrappedlife.com
For your sleep-deprived GF
Rest and recovery are such important parts of training. Help her get the snooze time she needs with This Works Deep Sleep Pillow Spray, $34. It's composed of a soothing natural blend of lavender, chamomile, and vetiver. thisworks.com
For the numbers-driven pal
With a calendar to track your cycle, water resistance up to 50 meters, and expanded smart features including text-message notification, the Fitbit Charge 3, $199.95, will help her take workouts and lifestyle to the next level. fitbit.ca . .